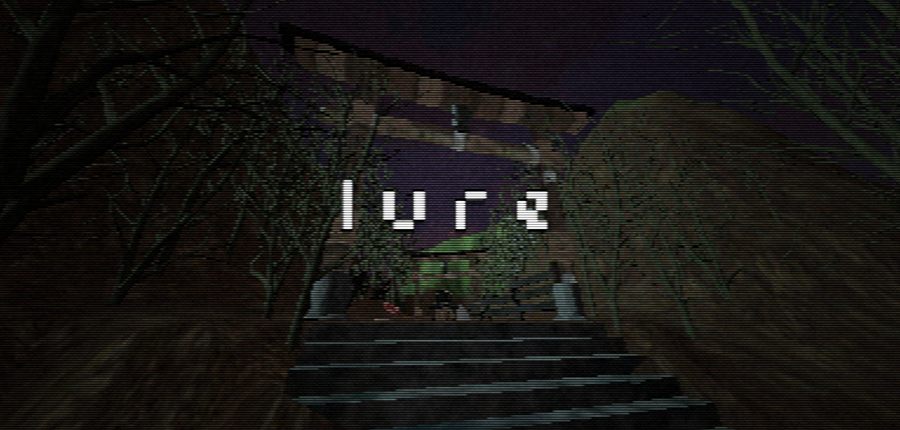 lure
Hi all,
It's been just over a week since we released lure and we are still stunned that so many people played and enjoyed our tiny horror game. We are super thankful for all the comments, donations, let's plays and twitch streams – it has been an incredible experience to see how players have reacted to the game (and the ending of course).

The game in its current form is for all intents and purposes, complete as we had originally envisioned it. The concept for lure was initially conceived for a 10 day game jam (Scream Jam 2021), we found an illustration which resembled our concept by J. J. Grandville titled "Fish Fishing for People" (see below). We were unable to finalise the game before the jam deadline but we were determined to see it come to fruition, so we continued working on the project for an extra week with the goal to release it on the night of Halloween.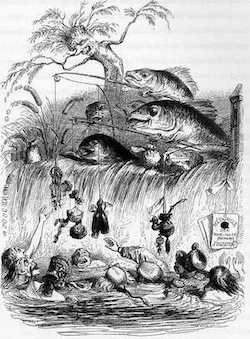 Overall, we are super proud of what we were able to achieve in the short development time of lure. We learnt a lot through the creation and release of this small project and are excited to continue to build on those skills for future games.
Once again, we would just like to thank everyone for the incredible reception of lure. It has truly motivated us seeing how strongly players connected with our short experience.
We have some exciting ideas for what's to come next, so until then...
Blue Moon Games

Comments
Log in with itch.io to leave a comment.
I love seeing BTS stuff, super cool that you shared this. Also loved the game!
Thank you, that's great to hear you enjoyed the game, glad we could share some insight on the development.